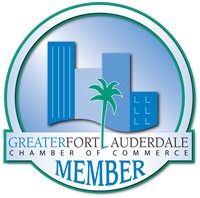 UDI is proud to join the Greater Fort Lauderdale Chamber of Commerce.
About the Chamber:
"Founded in 1910, the Greater Fort Lauderdale Chamber of Commerce is the oldest and largest business organization in Broward County and it is apparent that throughout our history we have transitioned to better serve the business community. Growing businesses and building our community has been a longtime passion of the GFLCC and as always the Chamber has been able to depend on its numerous volunteers to help implement our plans and define our future.
The Chamber's goal is to bring businesses, organizations and individuals together to help develop a vibrant community and we are doing that by working diligently on the resolution of affordable/workforce/attainable housing, partnering with other organizations on regional transportation initiatives, beach re-nourishment as well as other business-related issues."
UDI plans to be a very active member of the chamber and to help it continue to be the great organization it has become.